Dental hygiene
Part of prev. dentistry.

Dental hygiene
Dental hygiene is an important part of preventive dentistry. We start with dental hygiene already in childhood, when we teach children how to properly care for their teeth. Regular professional teeth cleaning together with home care reliably reduces the incidence of tooth decay and prevents periodontal disease.. It is thus the best model for maintaining healthy and beautiful teeth throughout life.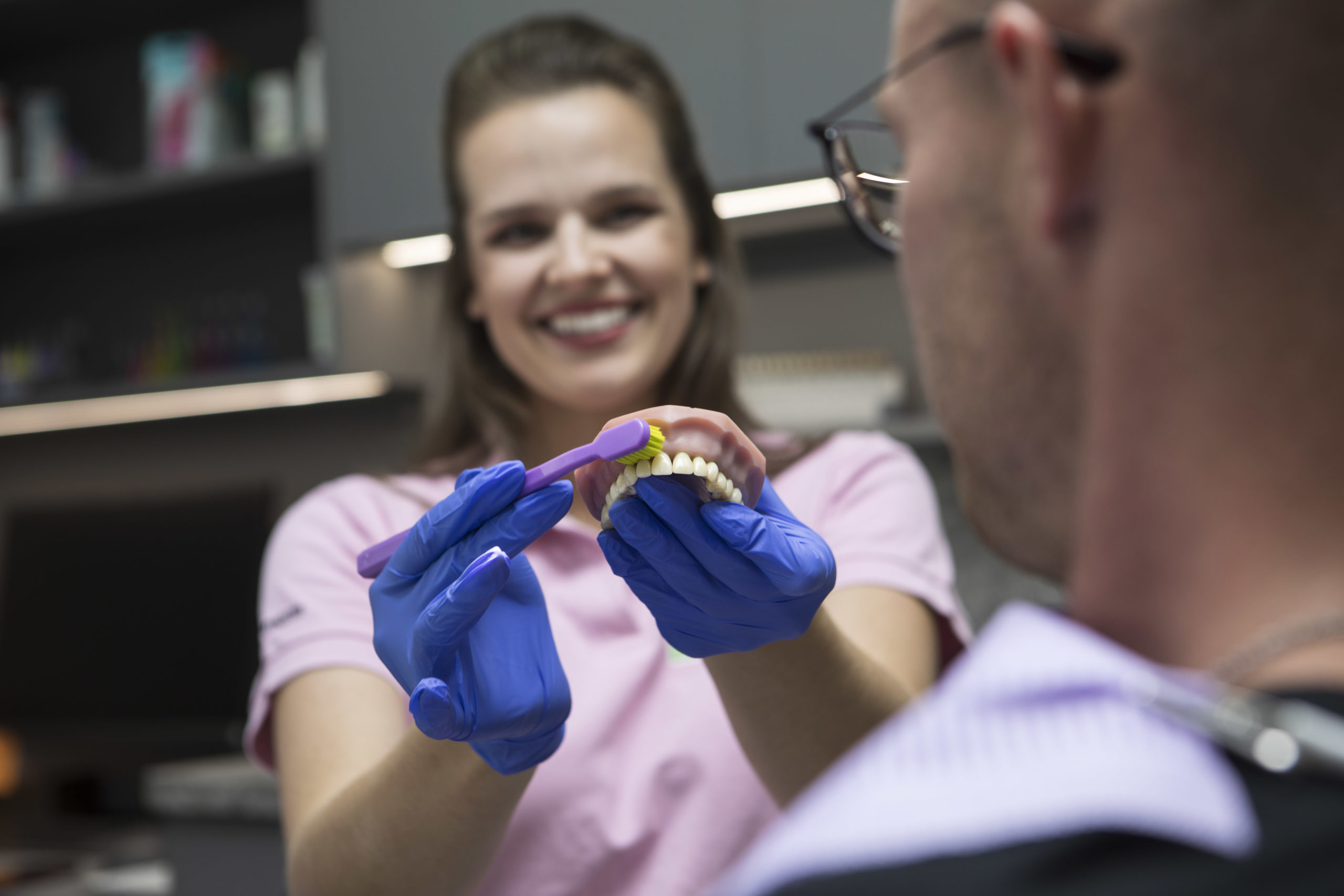 What does the treatment involve?
During the treatment, the dental hygienist will remove dental plaque, tooth pigmentation, tartar and clean the spaces between the teeth. At the end, the teeth are polished and floured. Dental hygienist She will also introduce you to tools for proper teeth cleaning and will practice taking care of your teeth at home with you.
The first dental hygiene takes about 60 minutes.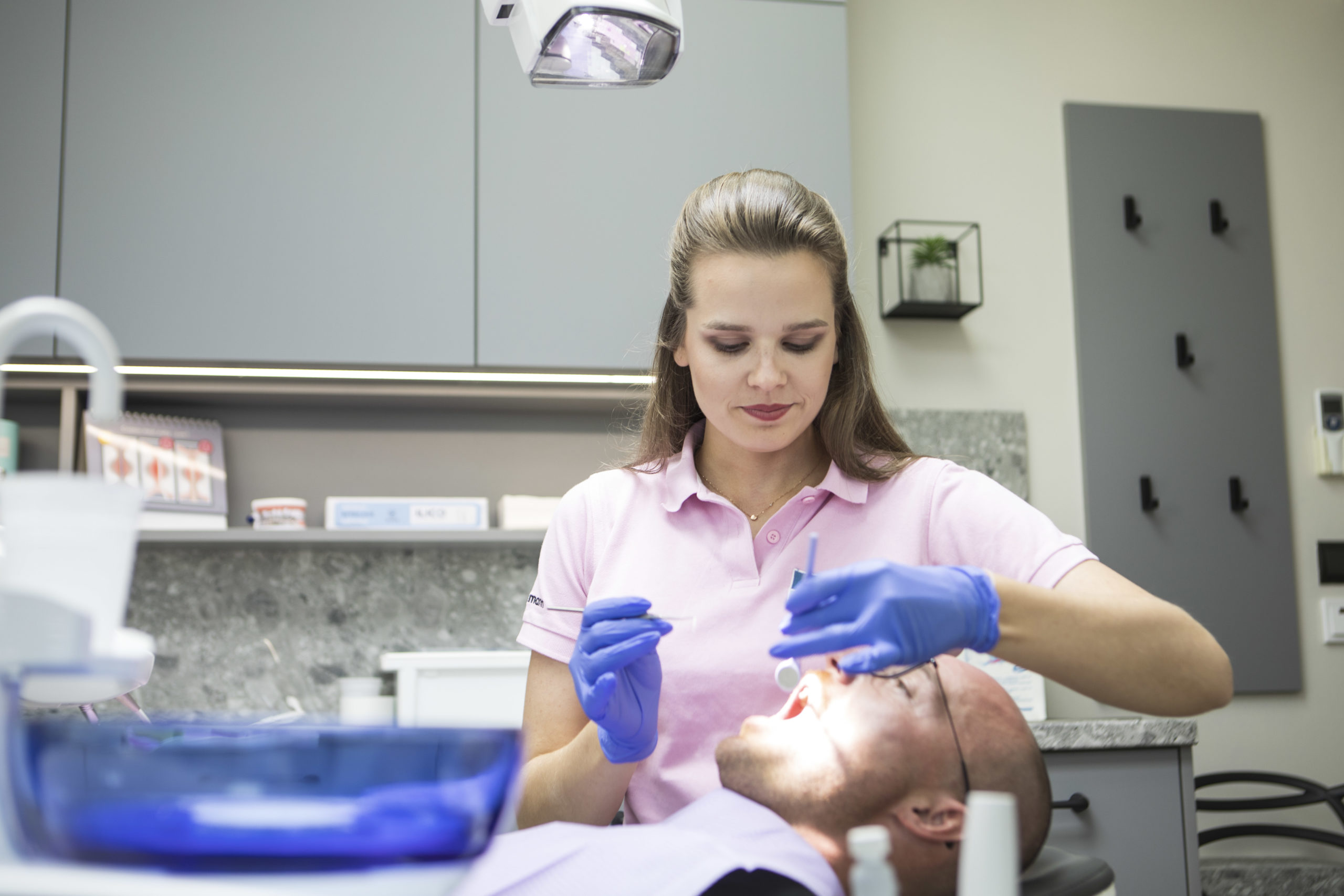 Dental Office H33
Hvězdova 33
Praha 4 - Pankrác