Restorative dentistry
Treatment of diseased teeth.

Restorative dentistry
Restorative dentistry deals with the treatment of diseased teeth, which in most cases are damaged by tooth decay or as a result of an accident.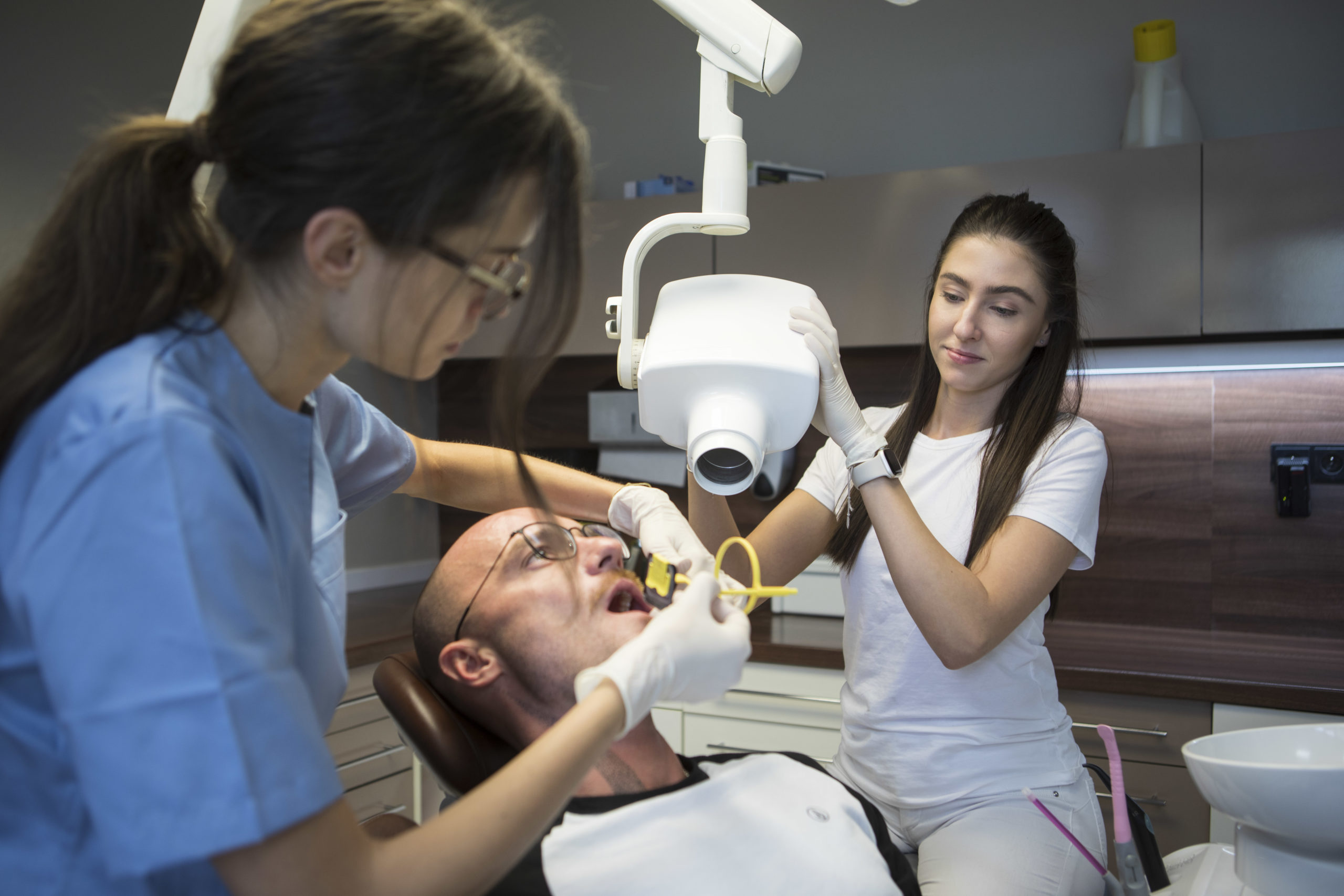 Dental caries
Dental decay is a bacterial infection arising from plaque that settles on the surface of the teeth. In children's teeth, the chewing surfaces of the teeth are mostly affected by caries, on the contrary, in adult teeth, caries occurs most often in the interdental spaces, which are often forgotten during cleaning. If the tissue loss caused by tooth decay does not damage the pulp, it can be replaced with a suitable filling material.
Nowadays, white or photocomposite filling is used, which is very aesthetic and is therefore particularly suitable for filling the front part of the dentition. The doctor will mix the color of the white filling so that it exactly matches the color and shape of your existing tooth.
However, it is not always possible to use a white filling, in these cases an amalgam filling is applied. Amalgam has had its place in dentistry for more than 200 years, and despite all sorts of efforts to replace it, it is still the most functional material for making fillings in the back of teeth. When treating dental caries, our doctors always try to preserve as much of the previously undamaged hard dental tissues as possible.
Dental prevention
If tooth decay is not treated in time, it damages the pulp and allows bacteria to penetrate to the root of the tooth, leading to a root canal infection, known as neuritis. In this case, endodontic treatment is necessary. Endodontic treatment consists of removing the infected nerve, thoroughly cleaning the canals running through the root of the tooth and their subsequent filling with a material that prevents further ingress of bacteria. Quality endodontic treatment often completely heals the infection at the root of the tooth and thus allows the tooth to be preserved.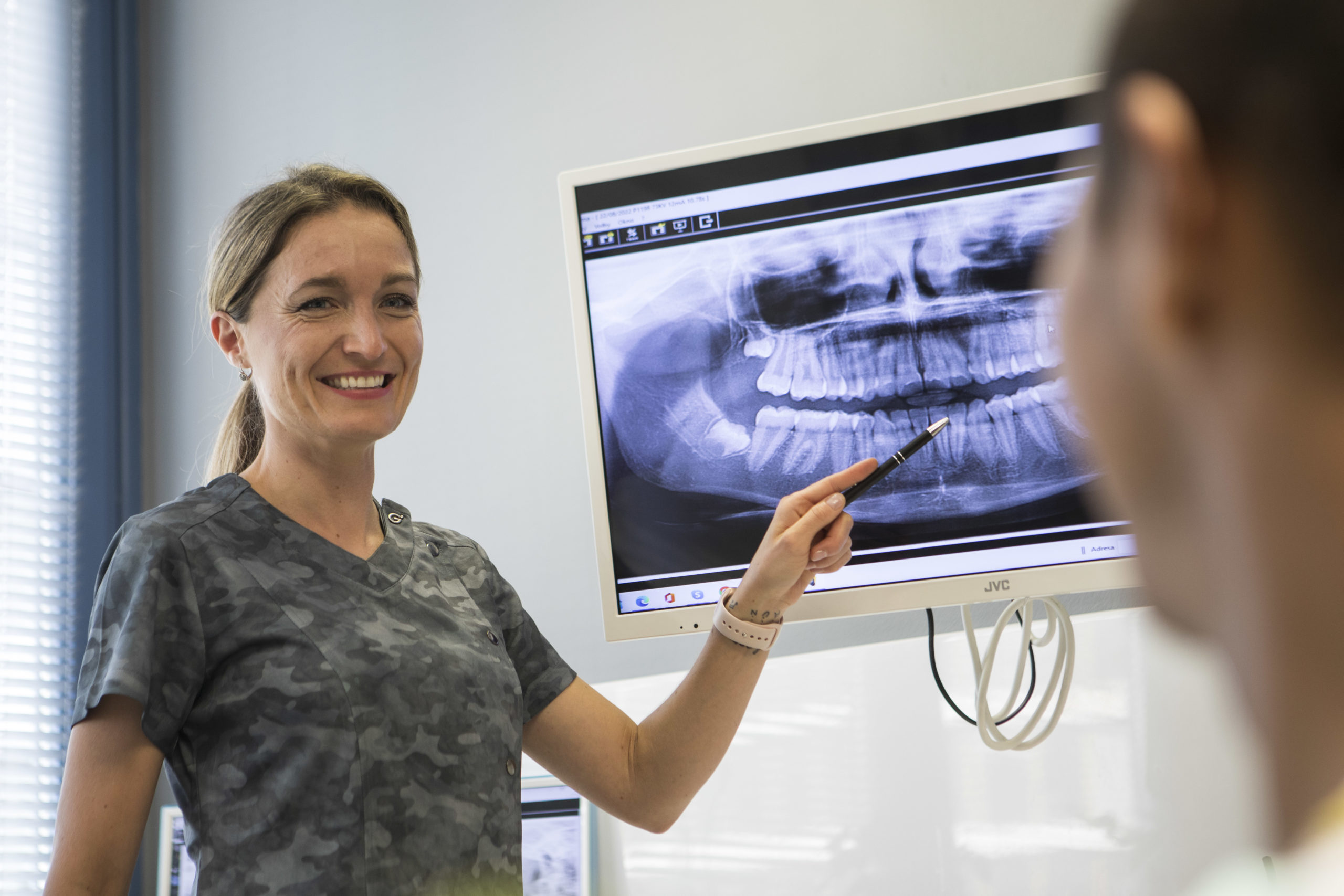 Make an appointment at our dental clinic Dental Office H33 Prague today via online booking.
Dental Office H33
Hvězdova 33
Praha 4 - Pankrác